Pin It
Hi lovelies,
This post is for the second part of the Girly Girl Challenge that a Facebook group had thrown up.

The challenge is called '

Gimme That Bling'.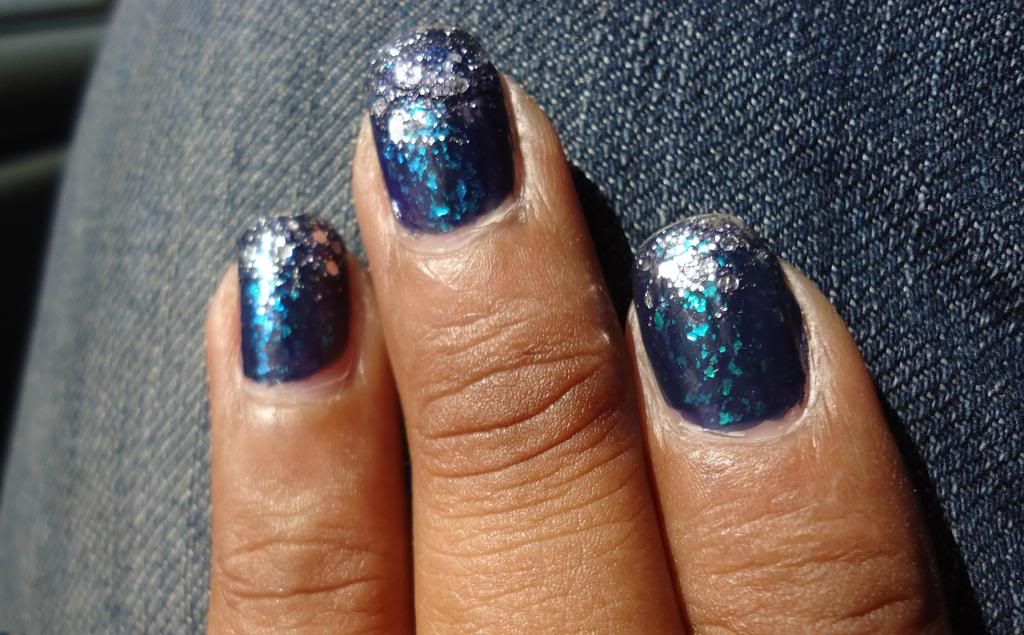 For this, I have gone back to my favourite combination of blue and green. This is Deborah Milano no 03 which is a flat, matte navy blue polish. I layered with NFU-Oh 52, a blue jelly jampacked with green flakies.
I applied LA Colors Sparkling Diamonds, a mix of micro and medium hex glitters, on the tips to bling it up.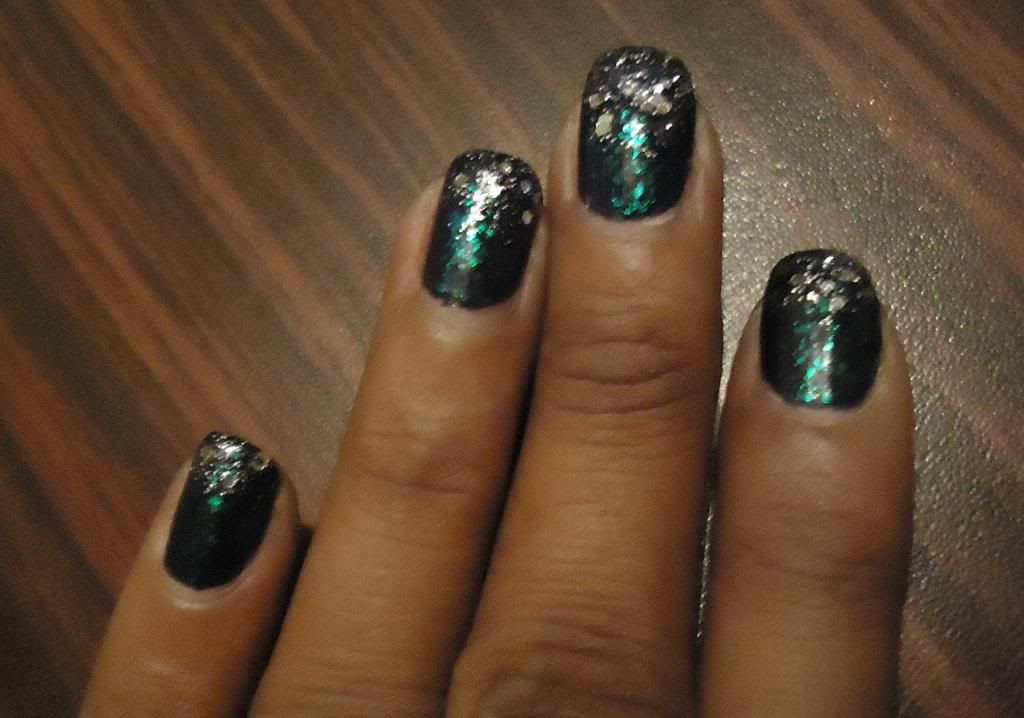 The lighting is dim in this one, but I had to show you how gorgeous it looked even in the dark! Do you like it? Don't forget to leave a comment.
Pin It