Pin It
Hi lovelies,
The fourth challenge in the Totally Doable Challenge by Californails is studded. Studs, somehow, always bring to mind metal ones. I ordered some online but it has not landed yet. I guess the Christmas rush is to blame.
However, since I did not have any metal studs, I made do with these cute ones.
I love the simplicity of this manicure. These are some plastic blue studs on China Glaze United, a textured rose mauve holographic glitter. I would classify it as a liquid sand polish. I have no clue why it was not marketed as one.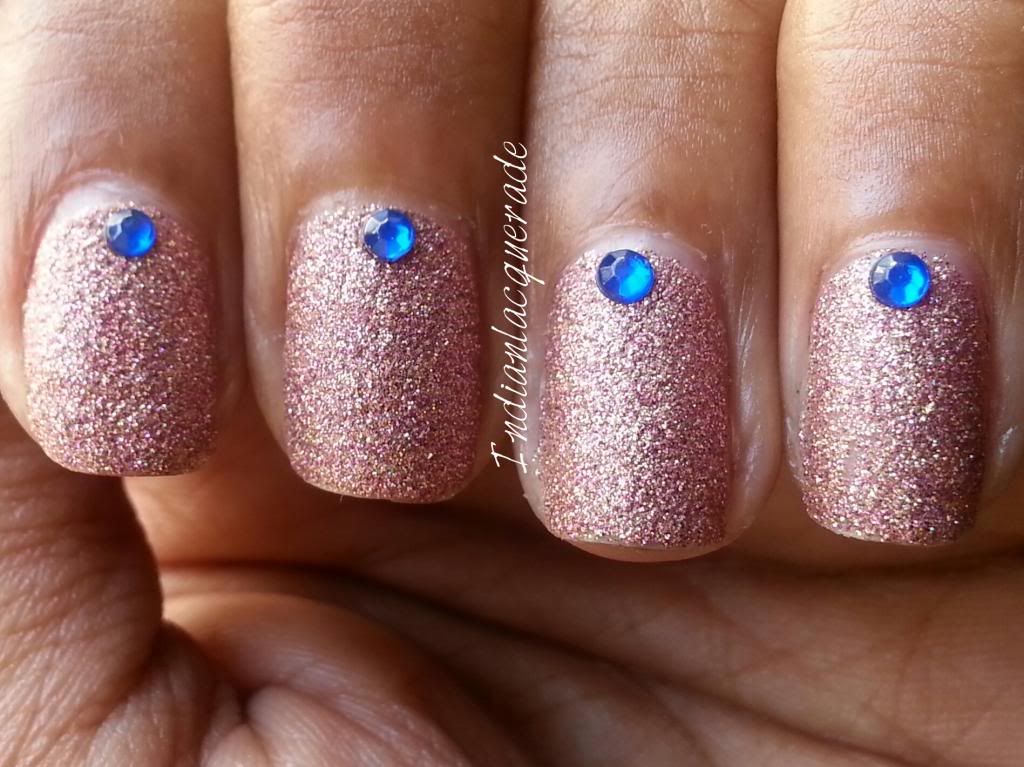 The pink polish is just perfect to set off the blue studs IMHO. That's it for this challenge. Don't forget to leave a comment :)
Pin It